Our licensed home inspectors are here to give you the detailed, accurate information you need to make the right decisions about your home.
Before buying a new home, you should always have it inspected to make sure there are no major structural issues with the property. In addition, even once you move in, there will be times when you need to have the home inspected again—for example, your home insurance company may require it as part of their underwriting process, or you may want to check the state of the property in order to plan future maintenance and repair services.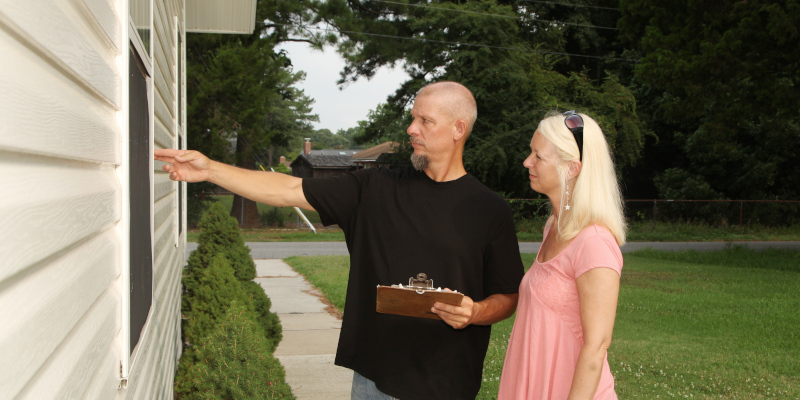 When you need a home inspection, you should always hire licensed home inspectors like those on our team here at Cornerstone Inspections to do it for you. We have the right training and experience to identify even the smallest issues in a home, and you can count on us to give you the detailed, accurate information you need to make the right decisions.
When you hire our licensed home inspectors, you can rest assured that we'll tell you everything you need to know about the home's condition. We'll alert you to any major problems right away and provide suggestions for how best to address them, and we can also offer advice on how to approach minor problems and prevent them from getting worse.
Our team is proud to serve the community in Ocala, Florida, and we want to help you with all your home inspection needs. Whether you want to get a home checked out before you commit to buying it or need an inspection for the home you already have, you can turn to our licensed home inspectors for help. Simply give us a call to schedule an appointment.
FAQs About Licensed Home Inspectors
At Cornerstone Inspections, we want to help you make the best decisions regarding real estate purchases and home maintenance. Our licensed home inspectors have the right experience to identify any and all problems with your home and offer advice on how to address them. Below, we'll go over a few of our frequently asked questions on the topic of licensed home inspectors to help you get a better idea of what we can do for you.
Why is it important to hire a licensed home inspector?
The purpose of a home inspection is to determine what condition a home and its various structures and system are in before buying it. Your home inspector's job is to identify any and all issues with the roof, foundation, electrical wiring, plumbing, etc. and alert you to them. Because your home inspector's job is so important, and because their results can have such a big impact on your decision and your future homeownership, it's important to make sure they know what they are doing. The best way to make sure you are in good hands is to hire a licensed inspector.
What sets licensed home inspectors apart?
Licensed home inspectors are required to complete a certain number of hours of training and pass a licensing exam to earn their credentials. In other words, there are required to meet certain professional standards before they can begin working and periodically renew their credentials to ensure their standard of work remains high.
When should I get a home inspection?
We recommend getting an inspection from a licensed home inspector before you commit to buying a new home. Always have the property examined by one of our professionals before you go through with the purchase. In addition, it's wise to have your current home inspected before putting it on the market in order to make sure there are no hidden flaws that might lower the price or discourage buyers.